Thermal Imaging
Buying dental tools does not make you a dentist!
Having a thermal camera also does not make you a thermographer.
Insist on only those trained or certified from a Legitimate School or Training Organization.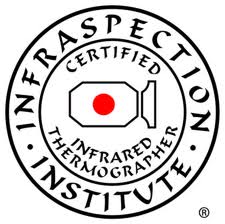 There are several organizations or entities that have certification courses, such as Infraspection, ITC and Snell. There are also others not listed are also certifying entities.
Using a thermal imaging camera allows trained professionals to find hidden problems that cannot be seen by just visually inspecting the home.

Infrared technology has allowed us to diagnose hidden defects not visible.

These include:

Electrical overloads

Roof leaks

Moisture intrusion

Missing insulation


Tub and toilet leaks into levels below
Thermal Imaging is NOT:

X-Ray Vision
It will not be used to scan the whole home, only as another tool to diagnose a concern.
It will not be used to be and energy evaluation tool. If you want an energy evaluation, that is a separate inspection.
It will not find all problems. The proper conditions must exist to find many issues.
The use of our thermal camera is intended to help in diagnosing areas of concern and finding hidden problems. We always confirm any problems found with additional equipment. The camera is used in conjunction with other tools and is a tool all in itself. Your entire home will not be evaluated with this equipment, and a full home scan would constitute an additional inspection. We do not evaluate insulation performance issues or provide energy loss or performance related items with a general home inspection. If you feel you would like to have these areas inspected then an energy audit would be advised.
---
EXAMPLES OF FINDING WITH THE THERMAL CAMERA

Missing Insulation over bay window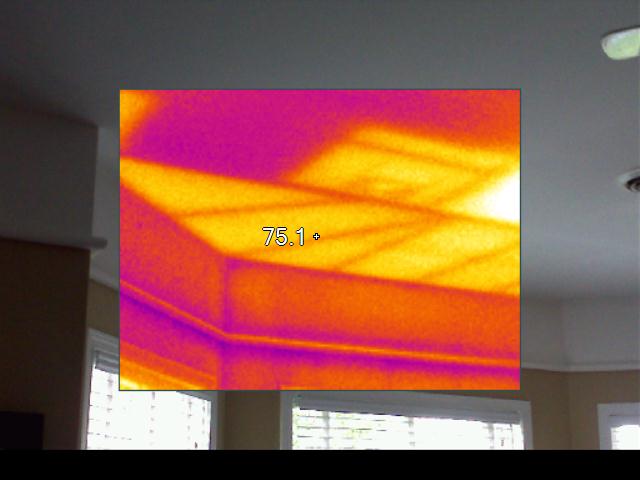 ---
Missing Insulation in a Cathedral Ceiling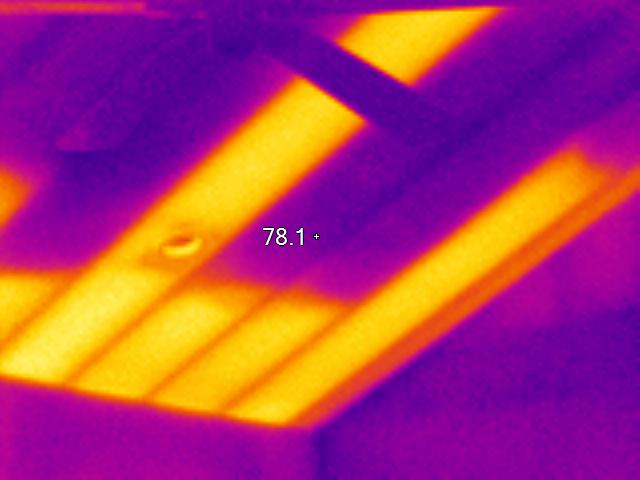 ---
Windows leaking into a home from improper installation.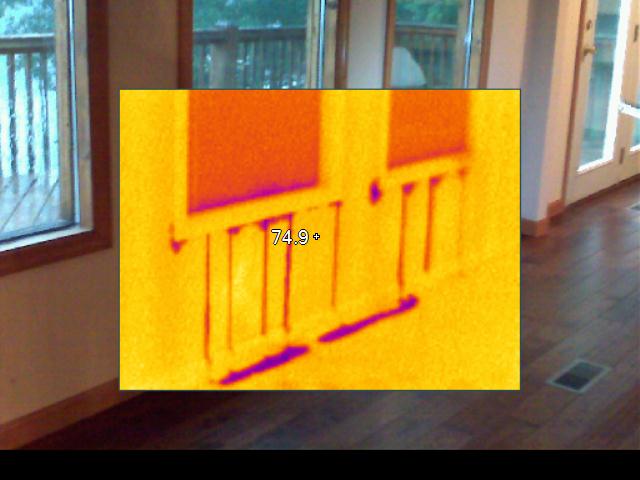 ---
New Construction vent not cut out in the ceiling. The duct was installed but the hole was never cut.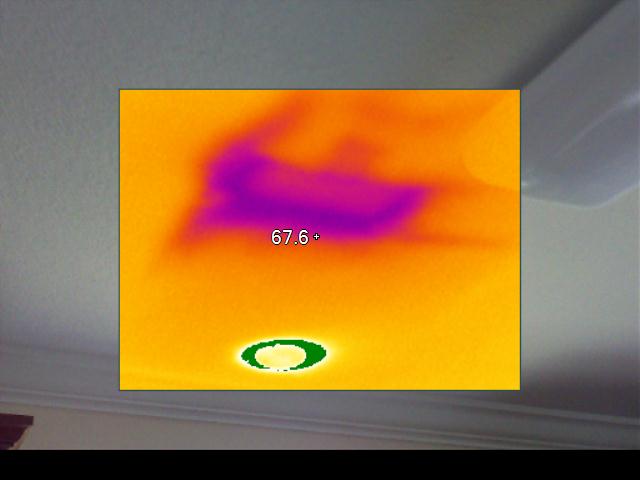 ---
Overloaded electrical finds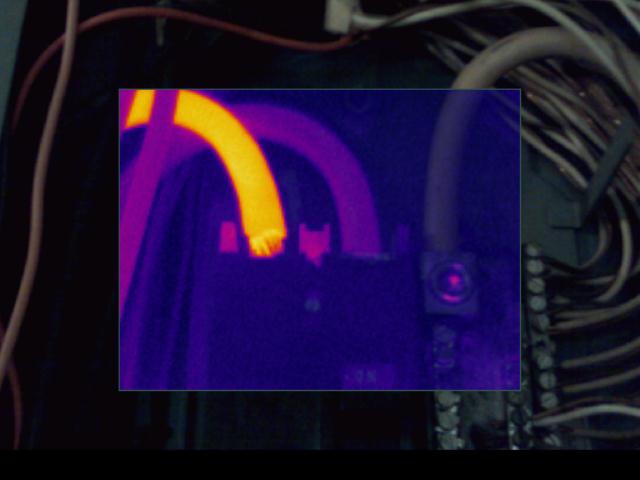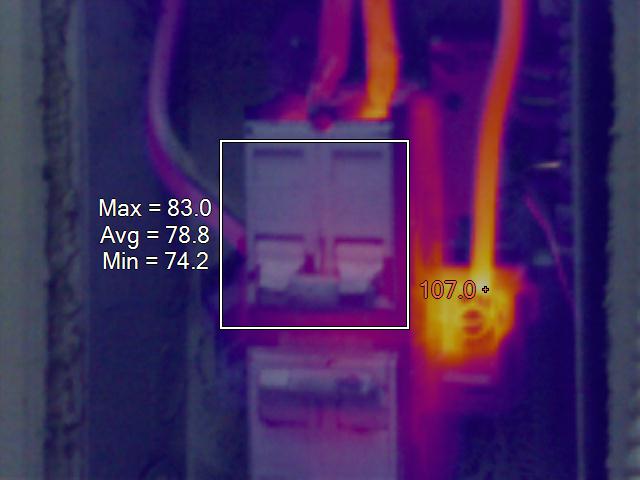 ---
Radiant Floor heating Inspection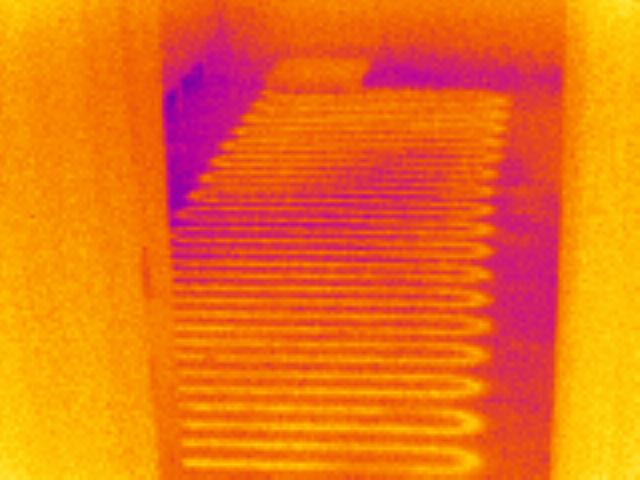 ---
Radiant Ceiling inspections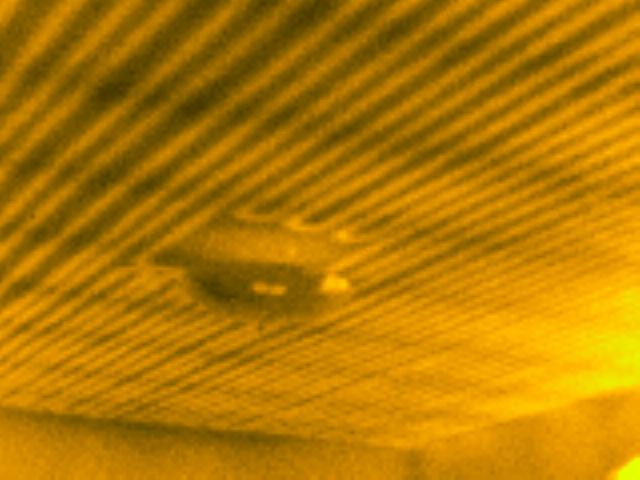 ---
Leak from bathroom above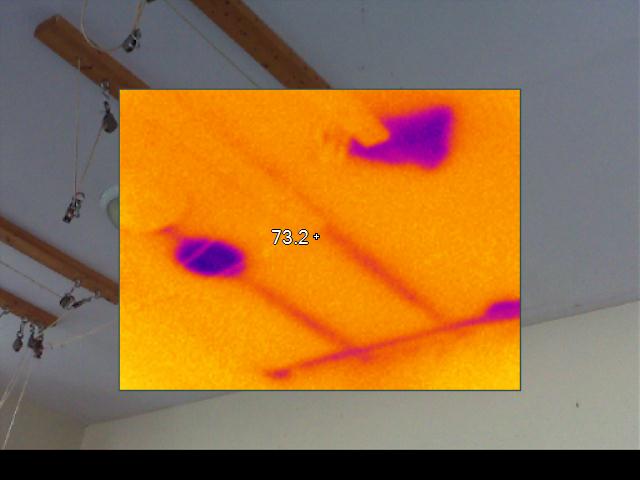 ---
Fogarty Inspection Services provides Thermal Imaging and Infrared Inspections in Knoxville TN, maryville, Seveirville tn, oak ridge, Lenoir city and all the surrounding areas.